Airborne Camera offers service and repairs of the DJI range of drones. If you are unfortunate to have an accident with your drone self repair is not always an option.
Modern drones require specialist equipment to be able to repair them successfully, here we have both the skills and access to equipment to be able to carry out the majority of airframe damage. 
Drones like the Inspire 2 require a check and service to ensure that they have a long service life. 
Contact us today to enquire about service and repair.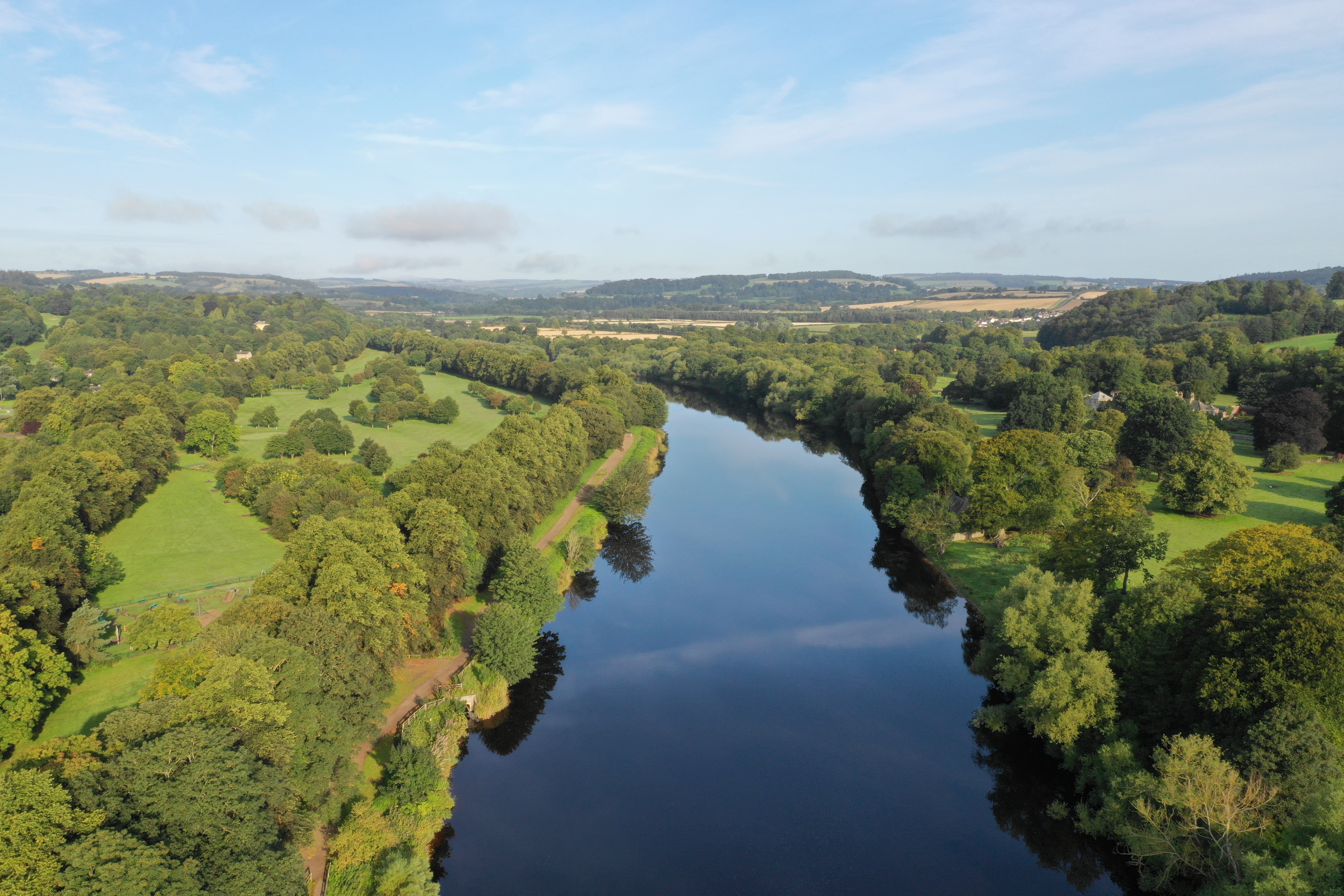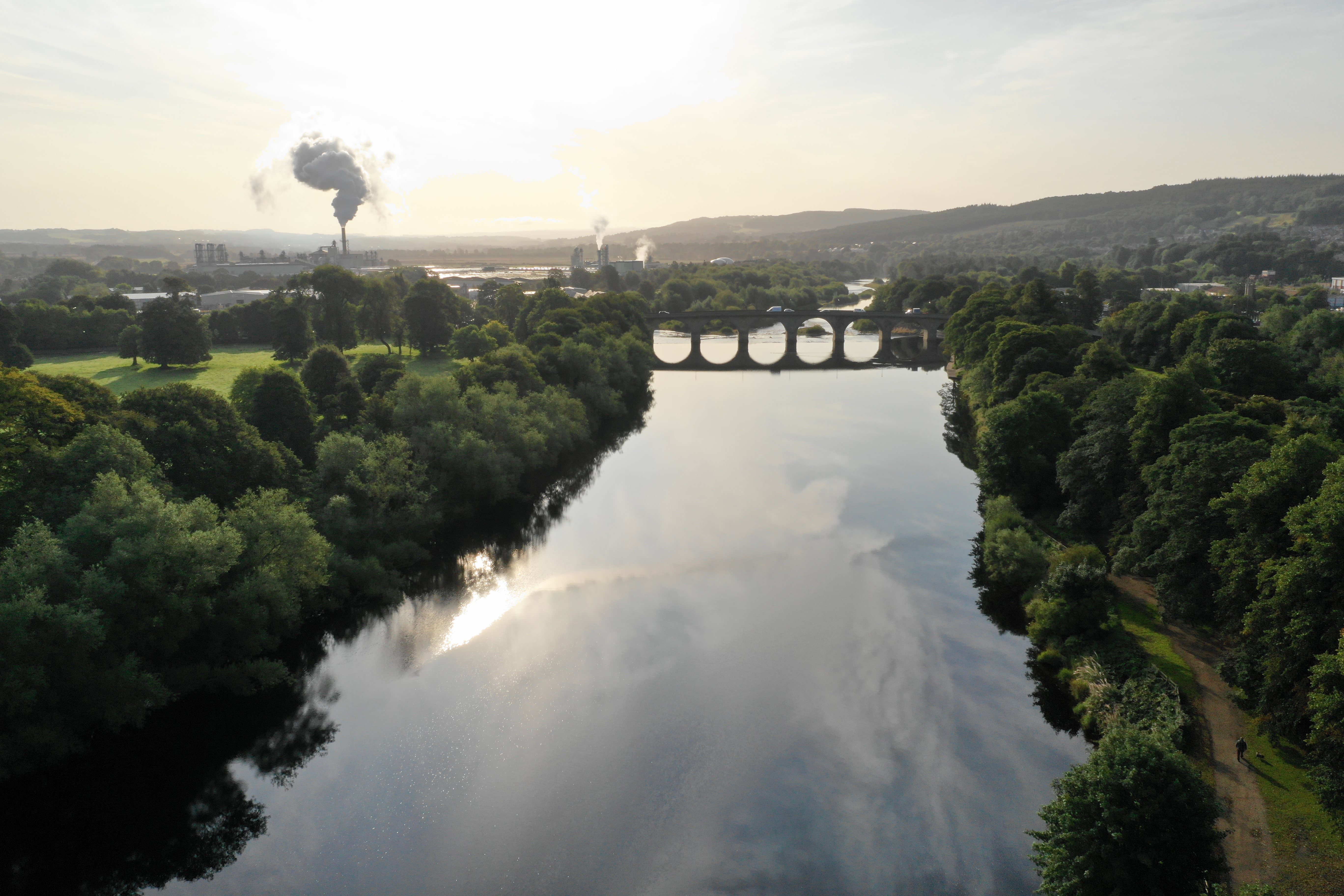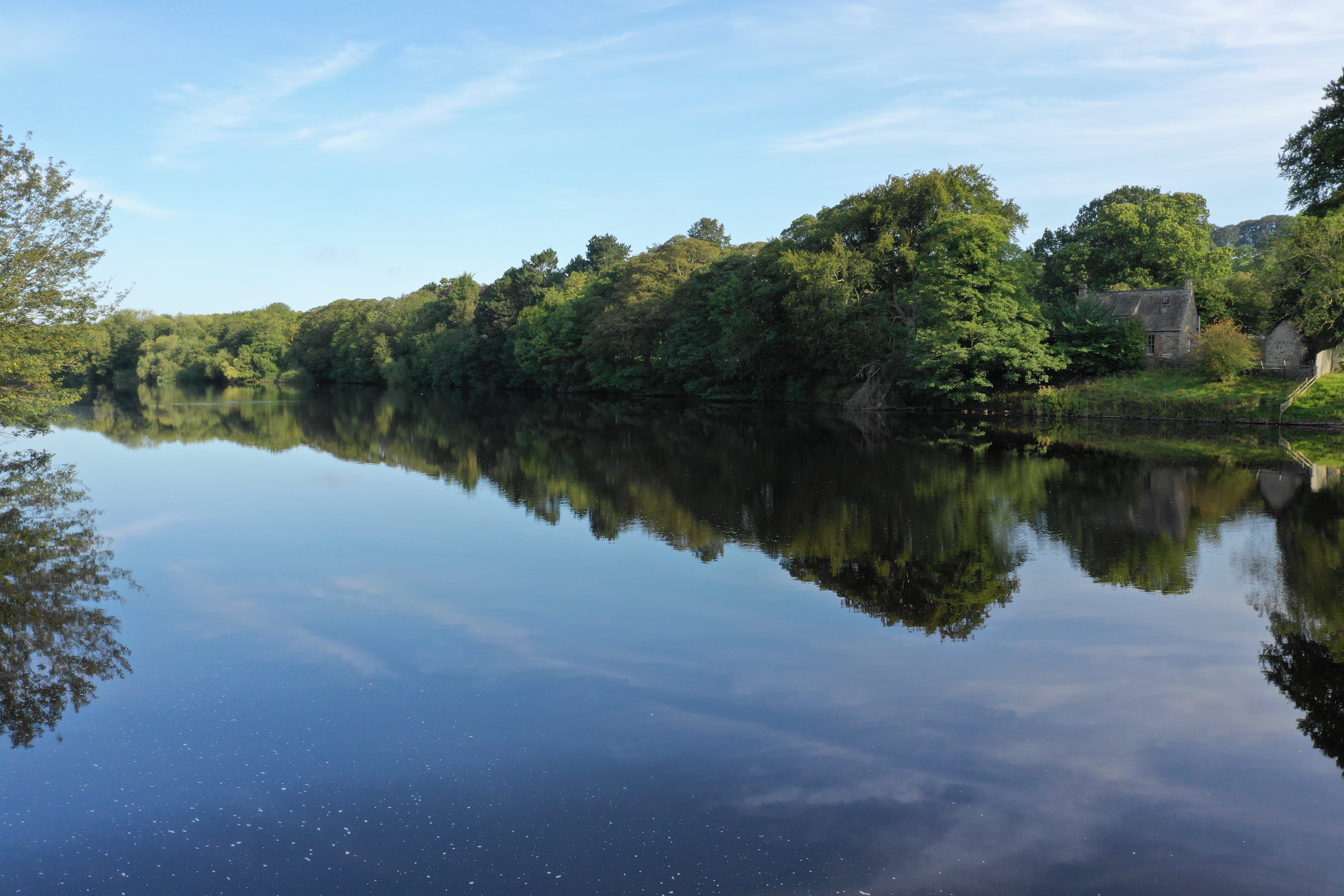 River Tyne at Hexham - All images Copyright © 2019 Airborne Camera.
Airborne Camera own and operate a range of DJI Aircraft, DJI is the world leader in drone equipment.
We select the aircraft based on the task required, all aircraft have HD cameras installed to provide the highest quality images and video, our Inspire 2 aircraft, for example, can be equipped with a number of lenses and capable of 5K video production suitable for the film and TV industry.
We have Enterprise aircraft with specialist cameras for carrying out specialist roles such as thermal imaging or search and rescue operations. 
Aircraft can be kitted out with lights, sound and drop systems, to drop essential survival equipment to stranded individuals or groups while ground or air based rescue is provided.
Our current fleet consists of:
DJI Inspire 2 - Long flight time with upto 5K shooting

Dual operator availability consisting of a pilot and a camera operator
High performance for high speed tracking
Big platform for stable operation in difficult weather
SDI Output for direct live feeds for TV broadcast
PRORES Capture suitable for film & TV.
3D topographic scanning of large areas, ideal for area measurement, of ground, buildings land etc.
X5S with interchangeable lenses or X4S camera.

DJI Mavic 3 Cine

5K shooting in full HD - Hasselblad Camera
Apple ProRes DLOG HLG Capable
Ultra portable for difficult to access locations
Unique Dual lens system, 4/3 sensor for main camera and a smaller 'zoom' (x28) camera
Excellent flight times

DJI Mavic Enterprise Dual

Equipped with thermal imaging sensors for 'hot spot' identification
Can be rigged with powerful lights and sound system for SAR operations
Strobe lights for areas where enhanced visibility required

DJI Mini-3 

Ultra light aircraft, ideal for use in city centre locations
Requires less set-up and authorisations due to its light weight
Useful for use as a 'pre-flight' to scout locations prior to setting up a larger drone
Ideal for roof inspections.
Small size make it ideal for indoor work.

DJI FPV & DJI Avata

Add a dynamic twist to footage, First Person View
Ideal for a birds eye prospective for flyover shots
Adds a 'dynamic flying' feel  to productions
We can also hire in additional aircraft should the job require it.
While it is true that anyone can go and buy a drone and start flying it around, this has some significant risks.
A drone flown in unskilled hands has the potential to be very dangerous, use of any drone in any operation that has a commercial aspect to it requires the operator to have a Civil Aviation Authority (CAA) issued Operational Authority (OA). This is a replacement for the 'Permit for Commercial Operations' without it ANY use of the footage for a commercial purpose breaks the law in Europe and the UK, even iif this is for your own use in connection with your own business. In the USA this is known as Part 107 and is issued by the FAA.
An OA is essential to arrange insurance, without it the flight and any consequences of the flight will not be insured.
OA registered pilots have been specially trained to carry out the required checks and create a dedicated risk assessment of any operation utilising drones. This included confirming the airspace requirements, discussing the intend operation with Air Traffic Control or the Police, in order to get permission if the task is close proximity to an airfield.
With this training the OA holder has been through an extensive course covering Navigation, Metrology and Air Law. The OA applicant will then take written exams and a flight test, with a CAA approved examiner. This confirms that the pilot has been trained to a high standard. Only then will the CAA issue a OA.
All Airborne Camera Pilots fly with a GVC  Operational Authority & the new European EASA A2 CofC, allowing the use of drones upto 25Kg to be flown for commercial purposes.
All Airborne Camera tasks are fully planned, risk assessed and fully insured by Coverdrone, to a minimum of £2,000,000. If additional insurance is required this will be identified at the planning stage.
In some cases a site visit will be carried out prior to the task to confirm the flight can be safely carried out. This is rare and in anywise, a full review will be undertaken to confirm the initial plan on the day of the job.
Remember - ANY commercial operation involving a drone must be undertaken by CAA authorised holder of a commercial permit or authorisation otherwise the flight WILL be illegal & uninsured, photographs or videos used could be used to prove negligence in a court should an accident or an airspace infringement occur.
The CAA requires all drone operators to be registered, this includes hobby fliers, a valid CAA Operators ID is required to operate any aircraft over 249grams & new legislation introduced 1st January 2021 require a minimum A2 CofC qualification to undertake paid work.
An Operator-ID is not a permission to carry out paid work, it is required in addition to a valid OA or A2 CofC
Normal commercial liability insurance will not cover aircraft, including UAV's or losses as a result of their use. 
Drones or Small Unmanned Aircraft (SUA) to give them their proper name, have opened up almost limitless possibilities when taking photographs or shooting video, only limited by your imagination.
Despite some bad press by amateur operators, a drone in the skilled hands of a professional operator can be used for a huge number of tasks requiring a view from 'high up'.
Airborne Camera is a professional, CAA approved and insured drone operator that can offer a tailored drone solution to a range of problems that either require access to a high location or a view on a difficult to access area that could expose personnel to unacceptable risks, examples of uses for a professionally flown drone are:
Roof inspections - checking for loose, missing or damaged tiles or flashing, no need to scaffold or use ladders
Gutter inspections, check for build up and blockages without the need for ladders or scaffold
Chimney condition checking, quick examine outer structures for leaks and damage
Mast & tower inspections, see parts of the tower or mast that cannot normally be accessed
Solar panel inspections, using thermal imaging to identify failed or failing cells
Wind turbine inspections, simple and effective, safer and easier than high rope access
Real Estate - give your property portfolios extra pizzaz with fly through videos and stunning HD photographs
Aerial photography for boundary definitions and disputes
Field drain inspections, arial photographs can reveal blocked or collapsed drains
Forestry - Quickly cover large areas, identify disease or poor growth, identify areas that require thinning
Media - cover news items from a unique prospective, film & TV, live broadcast capability with industry standard SDI output for direct feed into outside broadcast trucks
Company promotions - prepare company media with that extra dimension
Airborne Camera has access to state of the art drones and can provide multiple aircraft for more complex tasks, see the fleet page for more information on what we have available.
All our work is covered under CAA rules and all our pilots are DSR Checked & have GVC Specific Category & EASA A2 CofC certification. All flights are fully insured with minimum £2,000,000 liability cover as standard.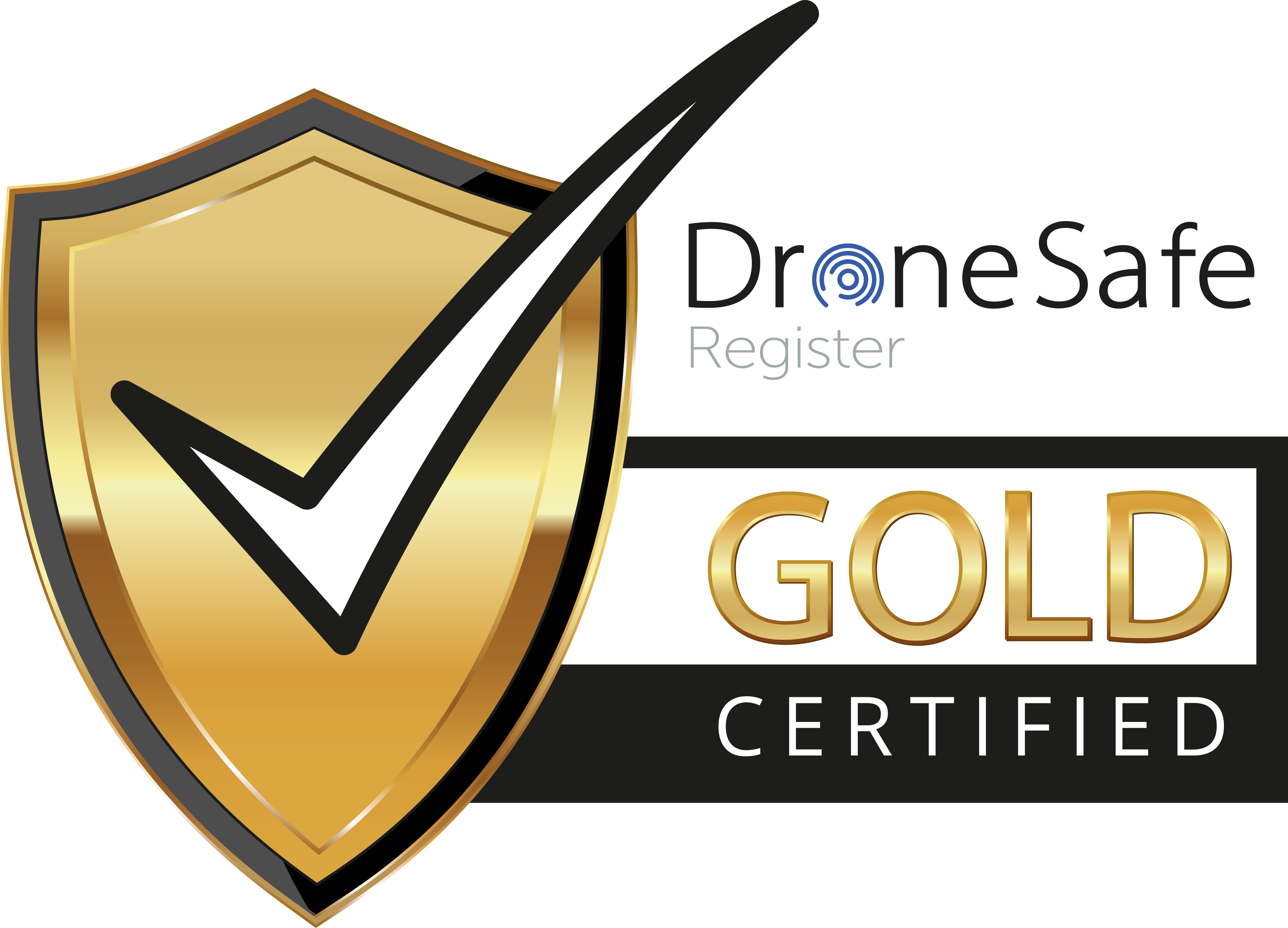 Airborne Camera is a trading name of Wylam Automation Limited, a business registered in the UK, No. 11833514, W8a Knoll Business Centre, 325-327 Old Shoreham Road, Hove, England, BN3 7GS